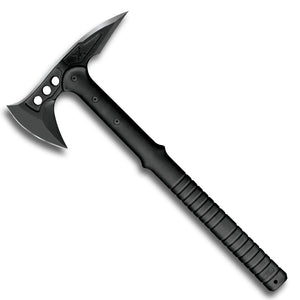 COD Tactical Tomahawk - The Ultimate Survival Tool to Take in the Wild
You've seen it on ZGB, now you get to try it yourself!  This tactical tomahawk sports a tough precision cast and corrosion resistant high-carbon stainless steel head.  One side is all axe.  One side is all spike.
Whether you're fighting the wilderness or the undead -- this bad boy will certainly come in handy!
Includes a durable nylon sheath.
FREE SHIPPING ON THIS ITEM