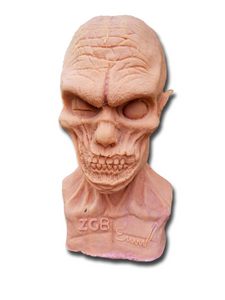 Squishy Stress Relieving Impact Resistant Ivan Head Target - ZGB
***Please note that this item is handmade and one of a kind and takes up to 3 weeks to make and ship****
Nickname: Punchy Ivans
These life-sized Ivan heads may look just like the rest, but unlike our other offerings, these babies are made entirely out of our incredibly tough laminated flesh foam rubber. This means zero bone.
​Some parts of the inside of these heads are also lined with tear resistant material in order to make them even tougher!
​Got stress? You can punch them, beat them, bludgeon them, run them over, shoot them, etc, and they will instantly be ready for even more punishment!
​Did you finally manage to tear them? No problem. Just use a little super glue to fix them almost as good as new.